Crusade of 1456: Texts and Documentation in Translation (Paperback)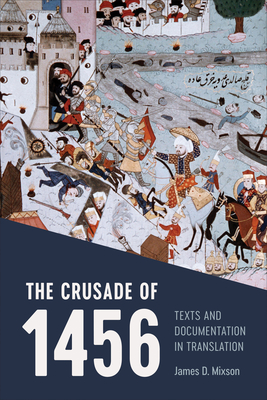 for information about purchasing this book, please contact orders@bookpassage.com
Description
---
In July 1456, a massive Turkish army settled in before Belgrade, an ancient city at the confluence of the Danube and Sava rivers. The army's leader was the 21-year-old Ottoman sultan Mehmed II, the Conqueror, who had captured Constantinople only three years before. He now sought to take one of the most strategically important fortifications in all of southeastern Europe. Three weeks later, Mehmed's army was in full retreat, driven from Belgrade by a seasoned Hungarian warlord and his army, along with a ragtag force of ill-equipped crusaders. 
In The Crusade of 1456, James D. Mixson gathers together the key primary sources for understanding both the events that led to the siege of the city of Belgrade, and how those events lived on in European narrative and memory. Collectively, these sources - nearly all of them translated here for the first time - challenge readers with their variety: papal decrees, letters, liturgies, and chronicles from Latin, Byzantine, and Ottoman perspectives. They also confront readers with the difficulties of interpretation: the production and resonance of crusade propaganda, the complex nature of eyewitness sources, and the long-term process that transforms narrative and text into cultural memory. The book also includes an accessible introduction, timelines, and maps.  
Illuminating the many complexities of late medieval military, diplomatic, and cultural history, The Crusade of 1456 provides access to one of the most interesting yet neglected stories in the history of the crusades.