Dangerous Opportunities: The Future of Financial Institutions, Housing Policy, and Governance (Hardcover)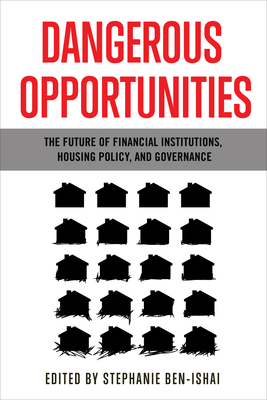 $34.95

Usually Ships in 1-5 Days
Description
---
The 2017 Home Capital saga represents the shortcomings of a financial system challenged by distinct, siloed regulatory frameworks that fail to communicate with each other. Home Capital is a publicly traded company that acts as a lender through the Home Trust Company, most often providing mortgages to clients rejected by traditional banks. Home Capital's 2017 announcement that it required $2 billion to sustain a $600-million loss shook customer confidence, and fueled by allegations of corruption, the company suffered a rapid decline in stock price.
The Home Capital crisis is the most recent pre-pandemic example of systemic risk in the financial sector in Canada and highlights the invaluable opportunity we have to avoid repeating past mistakes in the nearing post-pandemic economic reality.
Using the 2017 Home Capital saga as a starting point, Dangerous Opportunities sheds light on the compartmentalization of regulators and its greater ramifications on board independence and corporate governance, taxation in the competitive housing sector, and the success of non-bank financial institutions in various jurisdictions. A hybrid of law and business, Dangerous Opportunities is a must-read for those interested in the underbelly of financial institutions and is an inspired read in the aftermath of the recent housing crisis, which saw many aspiring homeowners seek dangerous opportunities outside of the traditional banking system.