House of Secrets: Battle of the Beasts (Compact Disc)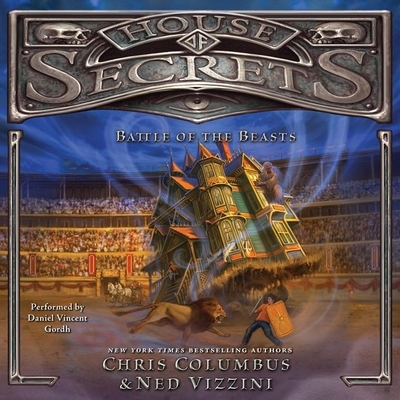 for information about purchasing this book, please contact orders@bookpassage.com
Other Books in Series
This is book number 2 in the House of Secrets series.
Description
---
Since their last adventure, life in the Walker household is much improved. Dahlia Kristoff (aka the Wind Witch) has been banished. And now the Walkers are . . . rich The kids are at a new school, Bay Academy Prep, surrounded by the children of bankers and CEOs. But this change in their fortune hasn't brought them happiness. Brendan is having a hard time making friends. Cordelia's worried that her adventures in Denver Kristoff's books have warped her mind--and even her body. And Eleanor just wants things to go back to how they used to be.
But while the Walkers are dealing with their issues, Denver Kristoff is looking for his daughter, Dahlia, and no Walker will be safe until she is found. Summoning her to San Francisco will mean bringing all the danger that comes with her and putting the Walkers back in the crosshairs of a mysterious journey through Kristoff's books. Old enemies will make shocking choices and new friends will prove themselves as the Walkers travel from ancient Rome to World War II to Tibet. They'll learn that The Book of Doom and Desire isn't the only thing that can corrupt. And they'll be tested in ways that cut deeper than before, by Denver Kristoff, the Wind Witch, and each other.