Murder in Pigalle (Aimee Leduc Investigations #14) (Compact Disc)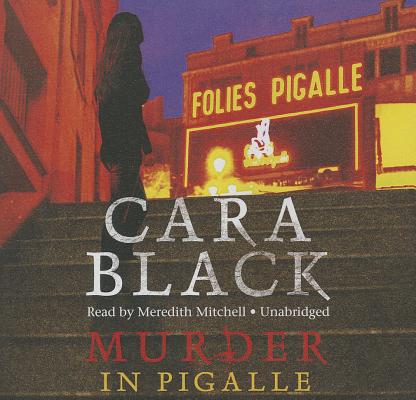 for information about purchasing this book, please contact orders@bookpassage.com
Other Books in Series
This is book number 14 in the Aimee Leduc Investigations series.
Description
---
June, 1998. Paris' sticky summer heat is even more oppressive than usual as rowdy French football fans riot in anticipation of the World Cup. Private investigator Aimee Leduc has been trying to slow down her hectic lifestyle, take on only computer security assignments, and maybe try to learn how to cook (quelle catastrophe ). She's vowed not to let herself get involved in any more dangerous shenanigans-she's five months pregnant and has the baby's well-being to think about now, too.
But all of her best intentions to live the quiet life fall away when disaster strikes close to home. A serial rapist has been terrorizing Paris' Pigalle neighborhood, following teenage girls home from junior high school and attacking them in their own houses. It is sad and frightening but has nothing to do with Aimee-until Zazie, the fourteen-year-old daughter of the proprietor of Aimee's favorite cafe, disappears. The police aren't mobilizing quickly enough, and when Zazie's desperate parents approach Aimee for help, she knows she couldn't say no even if she wanted to. In the frantic race against time that ensues, Aimee discovers a terrifying secret neighborhood history that will leave lives in the whole quartier upended.
Inspired by a true crime story of a serial killer who wreaked havoc on Paris in the summer of 1998, Cara Black's fourteenth Aimee Leduc mystery is a thrilling follow-up to her 2013 New York Times bestseller, Murder below Montparnasse.