Iron Ties Lib/E (Silver Rush Mysteries (Audio) #2) (Compact Disc)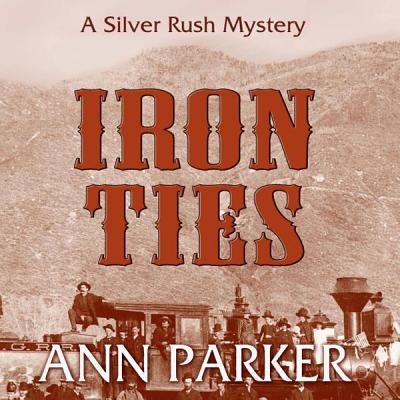 $79.95
Email or call for price
Description
---
The great questions of the time are not decided by speeches and majority decisions...but by iron and blood.-Otto von Bismarck, 1862
Summer 1880. The railroad is coming west, all the way to Leadville, Colorado, and its rich Rocky Mountain mines-and millionaires. Coming to celebrate the arrival of the Denver & Rio Grande Railroad is a former president, none other than Ulysses S. Grant, eighteenth president of the United States and commander of the Union armies during the Civil War.
But not everyone wants to celebrate the arrival of the railroad. Inez Stannert, like other residents in the Colorado boomtown, regards the news with mixed feelings. Her business partnership in the Silver Queen Saloon is still shaky and the bonds of family still tenuous, with her husband missing and her son living back east. Inez doesn't want to see lawlessness escalate and lead, once again, to murder.
Inez isn't the only one with iron ties to the past. Some folks have wicked memories of the Civil War, and others a stake in the competing railroad lines. Caught in the crossfire is Inez's friend, photographer Susan Carothers. An explosion that nearly killed Susan has killed another-or could it have been murder? It's up to Inez to investigate.