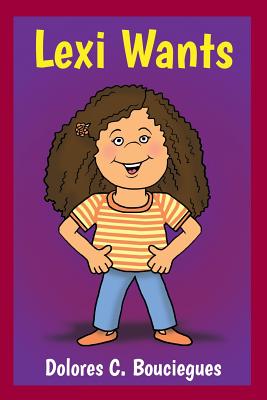 $14.00

Usually Ships in 1-5 Days
Description
---
What six-year-old wouldn't love to get a hamster for her birthday? In Lexi Wants, young readers are introduced to little Lexi, who, despite already having a dog and two fish, is very much hoping to add a hamster to the family. Despite her most creative efforts to convince her mom and dad, the day of her birthday arrives without bringing a hamster. She soon learns, however, that saving money can help her to get what she wants.
Blending humor and a positive message, Lexi Wants appeals to both children and adults with engaging characters and lively, descriptive language.
About the Author
Dolores C. Bouciegues is a native of California, where she now lives with her husband of twenty-five years and their two children. She works in education and is currently completing her master's degree.