The Gambia: The Untold Dictator Yahya Jammeh's Story (Paperback)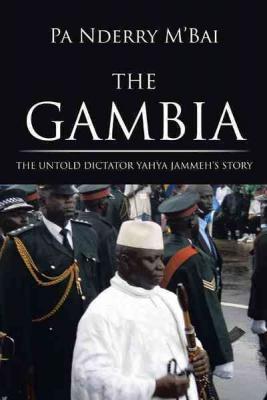 $20.00

Usually Ships in 1-5 Days
Description
---
This book is a masterpiece. It is a non-fictional book. It contains firsthand account information of some of the alleged murders, tortures, and disappearances that had taken place under the administration of Gambia's iron fist dictator President Yahya Jammeh. The author had interviewed a wide range of sources-some of whom are still serving in Mr. Jammeh's administration, while some of the sources have parted company with the Gambian dictator. You will be missing out a great wealth of information by not buying a copy of Mr. M'Bai's book titled: "The Untold Dictator Yahya Jammeh's Story."
This book contains fascinating and horrific stories that one could ever imagined that it is taking place in an impoverished country-which received less international press coverage-largely due to its size. The Gambia is less than the size of Delaware. It has been transformed as a murder land under dictator Jammeh's watch.
Grab a copy of Mr. M'Bai's book and learn firsthand information about what it means to live under a dictatorship in Africa. This is one of the most informative books ever written so far about the Gambia, and its delusional leader Yahya Jammeh, who claims to have discovered the cure for HIV/AIDS, asthma, diabetes, high blood pressure, Infertility, among other diseases. You will be amazed by the amount useful information contained in this book.
Mr. M'Bai's book is also a catalogue of murder mysteries, documented cases of gross human rights violations, endemic culture of corruption, and rule of law crisis in a third world country, called the Gambia, whose leader Yahya Jammeh came to power through a military coup as an army Lieutenant. You will also learn from this book about Gambia's looming economic and infrastructural collapse. Issues relating to poor governance, democratic deficiencies, and human resources crisis featured prominently in Mr. M'Bai's book.
Mr. M'Bai's book also featured American history, and the role Washington could play in helping to bailout countries under going dictatorship in the African region. The author talked about the growing presence of Hezbollah financiers in Africa, and its threat to the United States' national security. The author also stressed about the need for countries to help the United States government in implementing and enforcing the United States Treasury Department sanctions directed at terrorist groups and their financiers. This, Mr. M'Bai says, is crucially imperative on the global war on terror.