Recalculating: Travels Along the Road Through Crisis (Paperback)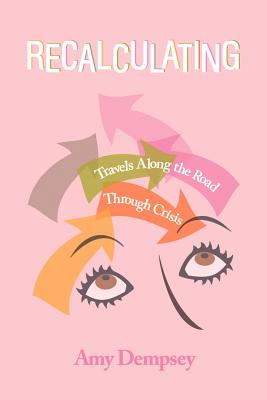 $19.95

Usually Ships in 1-5 Days
Description
---
RECALCULATING: Travels Along the Road Through Crisis is offered as comfort for the faithlessly faithful who frequently doubt they will find their way through life's challenges. Although Amy Dempsey had a strong family history of breast cancer, she was still shocked to receive the same news. Her direction soon changed again when her beloved brother, Garry, was diagnosed with ALS.
Their detours became roads to places where many beliefs were tested and large and small lessons were learned; for example, keeping a hairdresser or a medical professional calm is definitely in a person's best interest- anyone with scissors, a knife, or a needle is not the person to aggravate.
Support from others always provided the fuel needed to keep Amy on the right road. Joyful events were never diminished despite the difficulties and sorrows during these two years. Leaving a brother suffering in a nursing home on his fifty-fifth birthday was painful; however, her youngest child's performance at theater camp that same weekend was a blast Writing about many contrasts helped bring clarity to emotions and a balance to life in this intimate memoir.