Invisible: My Journey Through Vision and Hearing Loss (Paperback)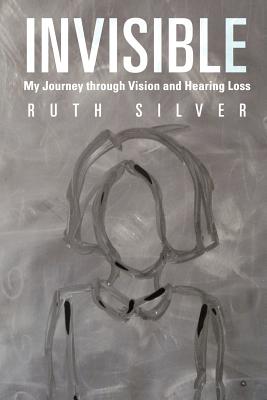 $21.95

Usually Ships in 1-5 Days
Description
---
Ruth Silver's young life was challenged in ways most of us will never know. A silent, frightened child with undiagnosed vision loss, her world was one of limited vision that ultimately became one of total darkness. Once the situation had a name-retinitis pigmentosa (RP), a progressive eye disease-she at least knew what she was dealing with. As she grew, her other contact with the world-sound-was also taken from her. Where others might have given up, Ruth refused to surrender to the darkness and silence.
As Ruth Silver's world shrank around her, her heart and ambition grew. She never stopped looking for ways to add meaning to her life. Inspired by her own experiences and challenges, she founded the Center for Deaf-Blind Persons in Milwaukee, a nonprofit agency dedicated to helping others living with the double disability of deaf-blindness.
Ruth's story demonstrates how a resilient spirit can propel a profoundly disabled person forward toward a happy, productive life. A charming young man by the name of Marv was destined to change her life even more; their enduring love story is one of hope, patience, and acceptance.
Invisible dispels myths, suggests useful teaching procedures, gives hope to people who are disabled and their families, and offers reassurance through her example that a person with profound disabilities can live a full, rich life.