Hindu Worldviews: Theories of Self, Ritual and Reality (Hardcover)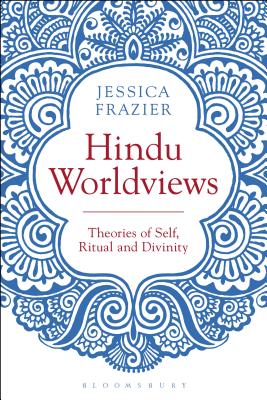 $135.00
Email or call for price
Description
---
Designed to help readers deepen their understanding of Hinduism, and reflecting themes central to the study of religion and culture, Jessica Frazier explores classical Hindu theories of self, the body, the cosmos, and human action. Case studies from Hindu texts provide readers with direct access to primary sources in translation, ranging from ancient cosmology to philosophical teachings and modern ritual practices.
Hinduism is often depicted as being so diverse that it is the most difficult of all of the world religions to understand or explain. Hindu Worldviews explains core ideas about the human mind and body, showing how they fit into concepts of the Self, and practices of embodiment in Hinduism. It draws on western theoretical concepts as a point of entry, connecting contemporary Hindu culture directly with both western and classical Hindu theories.
Through the theme of the Self in classical Hindu sources, the chapters provide an interpretative framework for understanding classical approaches to ethics, liberation, and views of the body and the mind. These provide a key to the rationale behind many forms of modern practice such as divinisation rituals, worship of deities, and theological reflection. Reflecting central themes in courses on Hinduism and Indian Philosophy, Hindu Worldviews provides an accessible new perspective on both Hinduism and modern theory in the study of religion.
About the Author
---
Jessica Frazier is Lecturer at the University of Kent, UK, a Fellow of the Oxford Centre for Hindu Studies, UK and Managing Editor of the Journal of Hindu Studies, and a. She is the editor of the Bloomsbury Companion to Hindu Studies (2011), and author of Reality, Religion and Passion: Truth and Ethics in Hans-Georg Gadamer and Rupa Gosvami (2008).