Opportunity: Sieze the day, win at life (Paperback)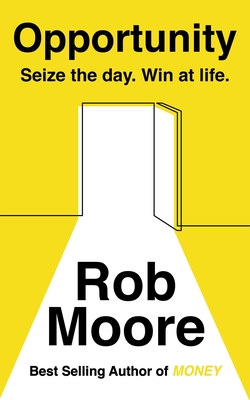 $16.99

Usually Ships in 1-5 Days
Description
---
What separates the most successful sportsmen, politicians, businessmen and artists from their peers? Skill and talent are vital components of success but lasting attainments can only be achieved when coupled with a truly focused, flexible and determined mental attitude. Rob Moore, best-selling author of Money, takes a deep dive through the history of ambition, entrepreneurship and competition to reveal the secrets behind the beliefs that will change your life forever.
About the Author
---
Rob Moore is a self-made property investor, businessman, entrepreneur, best-selling author, world record holder, speaker, pilot and proud dad, who co-owns 7 companies in property, lettings and finance.

Rob has partnered with many of the biggest business and household names, featured in prime time TV shows for Living as a business mentor, on Channel 4, BBC, The Independent and The Business Channel, as well as mentoring success-hungry people who want to achieve more money and recognition in business and life. He is the best-selling author of Life Leverage and Money and the host of the "Disruptive Entrepreneur" podcast.