Oh My Sweet Land (Modern Plays) (Paperback)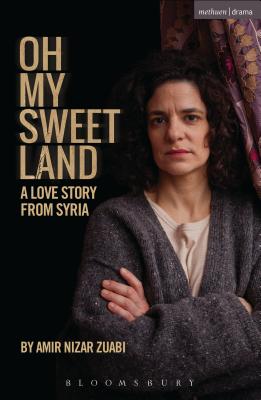 for information about purchasing this book, please contact orders@bookpassage.com
Description
---
They call it a civil war, but there is nothing civil in this. Nothing civil at all.

They came from Damascus, from Halab, from Banias where the bombs fall day and night and the wounded children look like sleeping angels. Now they live in camps and abandoned buildings in Lebanon or Jordan. Now Syria is just a distant memory, a home forever lost.

This urgent and extraordinary play explores the crisis in Syria through the stories of its two million refugees.

Oh My Sweet Land received its UK premiere at the Young Vic Theatre, London, on 9 April 2014.
About the Author
---
Amir Nizar Zuabi trained as an actor at the Nisan Nativ drama studio and is a founder of the ShiberHur Company. As a director, theatre work includes Alive from Palestine, When the World was Green (Young Vic); Stories Under Occupation (Al Kassaba, Ramallah); Voligo Andare In Prigone (Collosseo Theatre, Rome); Jidaria - Mahmoud Darwish (Palestinian National Theatre); Forget Herostratous; Tale of Autumn (Al Midan, Haifa); War or More, Sneeze and Other Shorts (ShiberHur); Samson and Delilah (Vlamsse Opera House). As a writer, work includes Clinging on Stone; Album; War or More; I am Yusuf and This Is My Brother; and The Beloved.