Land of Shadows (Medieval Mysteries #12) (Hardcover)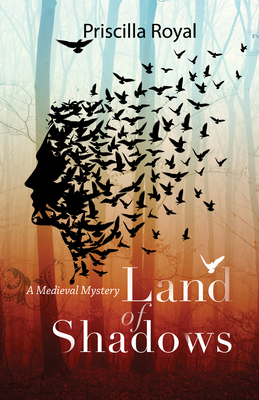 for information about purchasing this book, please contact orders@bookpassage.com
Other Books in Series
This is book number 12 in the Medieval Mysteries series.
Description
---
In her twelfth novel, once again, Royal amplifies and deepens her series characters in the service of a clever plot that elevates her work to the top rank of historical mystery writers. -Publishers Weekly Starred Review for Satan's Lullaby, eleventh in a medieval mystery series recommended by Sharon Kay Penman and compared to Ellis Peters' Brother Cadfaels
A royal birth, a nobleman's death, a scarlet woman's murder...
In March, 1279, Edward I takes a break from hammering the Welsh and bearing down on England's Jews to vacation in Gloucestershire. The royal party breaks the journey at Woodstock Manor. And there one life begins as Queen Eleanor labors to birth a new daughter, and one draws to an end when apoplexy fells Baron Adam Wynethorpe.
Hotfoot to the baron's deathbed comes his elder son, Hugh, a veteran of Edward I's Crusades, who can't shake off the battle horrors he's witnessed. The baron's daughter, Prioress Eleanor, has already arrived, bringing along both her sub-infirmarian, Sister Anne, and the monk, Brother Thomas, to tend her father. Awaiting Hugh is his bastard son, Richard, a youth filled with rebellion...and a secret.
The royal manor is packed with troubling guests including a sinister priest, an elderly Jewish mother from nearby Oxford mourning a son hanged for the treason of coin-clipping, contentious and greedy courtiers, and a lusty wife engaged with more than one lover. Quite soon, the wife is found hanged. Eleanor and Sister Anne persuade the High Sheriff of Berkshire that Mistress Hawis' death was not a suicide. In fact, many at the manor had reason to wish Hawis dead. One suspect is...Richard.