Born of Silence (The League #5) (Large Print / Hardcover)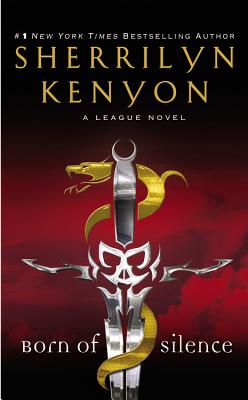 $55.00

Usually Ships in 1-5 Days
Other Books in Series
This is book number 5 in the The League series.
Description
---
In a universe where corruption and deception rule all aspects of life, sparks of rebellion threaten to ignite . . .

BORN OF SILENCE

As the Resistance leader, Zarya Starska's only goal is to topple the government that destroyed her entire family and left her penniless. Her biggest asset is a mysterious man known only as Kere.

But Kere has a dark secret. Born into a world that is as privileged as it is corrupt, his real name is Darling Cruel-and he is heir to the government Zarya wants to overthrow. No one has ever seen the real man behind the legend. No one except Zarya. But when she allows a weapon he designed to be used against his beloved sister, all bets are off.

Betrayed by the Resistance, Darling's goal is not only to reign, but to kill every Resistance member he can find. Zarya must stop Darling's reign of terror, but can she reach past his insanity to restore the hero who once fought by her side?
About the Author
---
In just two years, Sherrilyn Kenyon has claimed the #1 spot on national bestseller lists fourteen times. This extraordinary bestselling author continues to soar to the top of every genre she writes, including manga and graphic novels. With more than twenty-five million copies of her books in print in over thirty countries, her series include: The League, Dark-Hunter Lords of Avalon, and Chronicles of Nick. Since 2004, she has placed over fifty novels on the New York Times bestseller list and her manga is an international bestseller. Proclaimed the preeminent voice in paranormal fiction by critics, Kenyon continues to blaze new trails that blur traditional genre lines.