Silver Lies (Silver Rush Mysteries (Audio)) (Compact Disc)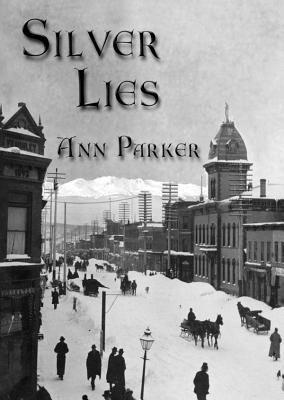 for information about purchasing this book, please contact orders@bookpassage.com
Description
---
The crooked, the greedy, and those with a checkered past--they all came to Leadville with the same purpose: Get in, get rich, get out.
As 1879 draws to a close, silver fever burns hot in the Rocky Mountain boomtown of Leadville, Colorado. Unfortunately for Joe Rose, an assayer of precious metals, death stakes its own claim. Joe's body is found trampled into the muck behind Inez Stannert's saloon.
Inez already has much more to deal with than pouring shots of Taos Lightning. A lady educated on the East Coast, she has a past that doesn't bear close scrutiny, due in part to her elopement with a gambling man who has recently disappeared. Most of the townsfolk, including Inez's business partner, Abe Jackson, dismiss Joe's death as an accident. Death, after all, is no stranger in Leadville. But Inez wonders why this loving husband and father was carrying a brass token good for "one free screw" at the parlor house of Denver madam Mattie Silks.
When Joe's widow Emma asks Inez to settle Joe's affairs, Inez reluctantly agrees and soon uncovers skewed assays, bogus greenbacks, and blackmail, leading her to believe that Joe was murdered. Was he killed over money or for purely personal motives? It's up to Inez to find out.