Children and Fire: A Novel (Paperback)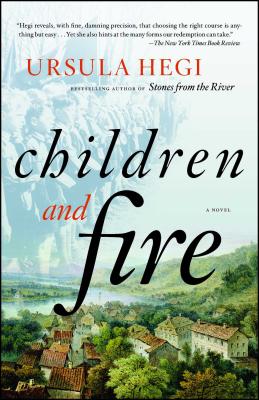 $18.00

Usually Ships in 1-5 Days
Description
---
The fourth novel in Ursula Hegi's acclaimed Burgdorf cycle is "a thoughtful, sidelong approach to the worst moment in Germany's history that invites us to understand how decent people come to collaborate with evil" (Kirkus Reviews).

Children and Fire tells the story of one day that will forever transform the lives of the people in Burgdorf, Germany, the fictitious village by the river in Ursula Hegi's bestselling novels. February 27, 1934—the first anniversary of the burning of Reichstag, the Parliament building in Berlin.

Thekla Jansen, a gifted young teacher, loves her students and tries to protect them from the chaos beyond their village. Believing the Nazis' new regime will not last forever, Thekla begins to relinquish some of her freedoms to keep her teaching position. She has always taken her moral courage for granted, but when each compromise chips away at that courage, she knows she must reclaim it.

Ursula Hegi funnels pivotal moments in history through the experience of Thekla, her students, and the townspeople as she writes along the edge where sorrow and bliss meet, and shows us how one society—educated, cultural, compassionate—can slip into a reality that's fabricated by propaganda and controlled by fear.

Gorgeously rendered and emotionally taut, Children and Fire confirms Ursula Hegi's position as one of the most distinguished writers of her generation.
About the Author
---
Ursula Hegi is the author of The Worst Thing I've Done, Sacred Time, Hotel of the Saints, The Vision of Emma Blau, Tearing the Silence, Salt Dancers, Stones from the River, Floating in My Mother's Palm, Unearned Pleasures and Other Stories, Intrusions, and Trudi & Pia. She teaches writing at Stonybrook's Southhampton Campus and she is the recipient of more than thirty grants and awards.