Juicing: More Than 150 Healthy and Delicious Juice Recipes (Paperback)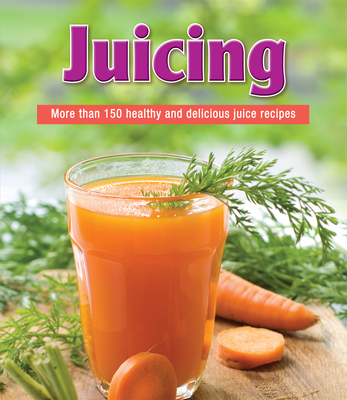 $13.98
Email or call for price
Description
---
Discover everything that juicing can do for you, with more than 150 refreshing recipes.
An extensive introduction will explain all the benefits of juicing, from aiding in digestion to boosting energy levels to providing important nutrients and antioxidants and so much more.
This book will also provide information about every juicing ingredient from A to Z, including how to select the best fruits and vegetables, how to store them and prepare them for juicing, and the many different nutritional and health benefits of these ingredients.
Includes more than 70 beautiful full-page photographs.
More than just a passing fad, juicing is now seen as an integral part of a healthy lifestyle. Most people find it difficult to get all the recommended servings of fruits and vegetables every day, but juicing makes it easy-and delicious.