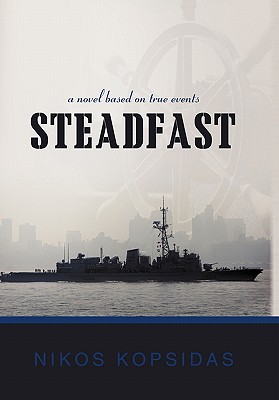 $29.95

Usually Ships in 1-5 Days
Description
---
In March 1970, Odysseas Andronikos, a chief petty officer in the Royal Hellenic Navy, is prepared to reap the benefits of his intense studies. After learning English and details of the American culture, he receives his orders to report to the Navy Seabee base in Rhode Island. Odysseas is more than ready to escape the Greek military dictatorship and begin a new adventure in America.
After Odysseas arrives in Rhode Island, he slowly adjusts to the ways of American life. Soon he meets Melina Spencer-a beautiful woman trapped in an abusive marriage to a United States naval officer. Desperate to escape her situation and find a better life for her children, Melina begins a torrid, forbidden affair with Odysseas. Despite obvious political and immigration barriers, Melina and Odysseas fall in love-but it is not long before Odysseas is sent back to Greece. Desperate and alone in his country, Odysseas is willing to risk everything to be with the only woman he has ever loved.
Based on true events, Steadfast weaves suspense with governmental power, corruption, torture, and even death-and proves that love is the most powerful emotion of all.