Get Fuzzy 2020 Day-to-Day Calendar (Calendar)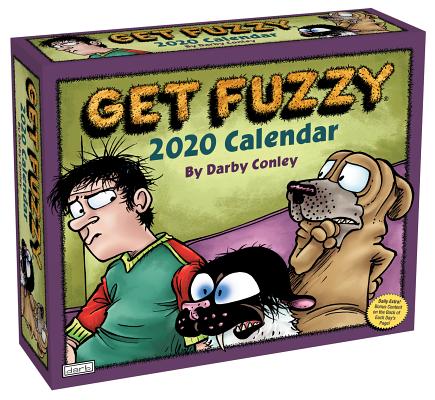 Description
---
In this Get Fuzzy 2020 Calendar, Bucky Katt makes no bones about his dislike of ferrets, monkeys, and weasels.

And while he's declared them his archenemies, it's his housemates ad exec Rob and lab-Sharpei mix Satchel who most bear the brunt of Bucky's nastiness. Their discomfort and Bucky's antics are on full display in this daily calendar that features a Get Fuzzy cartoon on every page.
About the Author
---
Get Fuzzy first appeared in newspapers in 1999. Darby Conley lives in Boston, with four cats and three boxes of Band-Aids.