Dilbert 2020 Wall Calendar (Calendar)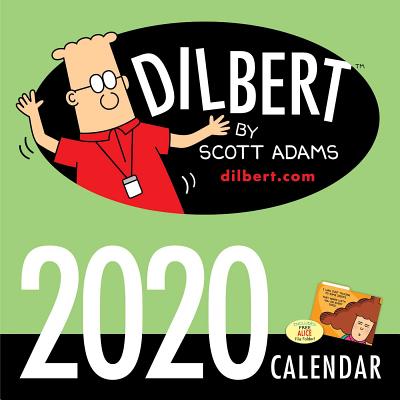 Description
---
Bold character art, a standalone quote, and the strip from which the quote was lifted highlight each monthly spread of this Dilbert 2020 Wall Calendar. As a bonus, the calendar includes a free Alice file folder to make you the envy of the office.

Dogbert's personality tests might suggest that Alice is angry, Wally is lazy, and Dilbert is boring, but together, they form a unified team. A highly dysfunctional, unified team. They"d have to be to work for their Pointy-Haired Boss, who through sheer uselessness has risen to the heights of middle management. They're all represented here, displaying their individual qualities and passing the test for relatability in the Dilbert strips on every spread.
 
About the Author
---
What started as a doodle has turned Scott Adams into a superstar of the cartoon world. Dilbert debuted on the comics page in 1989, while Adams was in the tech department at Pacific Bell. Adams continued to work at Pacific Bell until he was voluntarily downsized in 1995. He has lived in the San Francisco Bay Area since 1979.