Dilbert 2019 Wall Calendar (Calendar)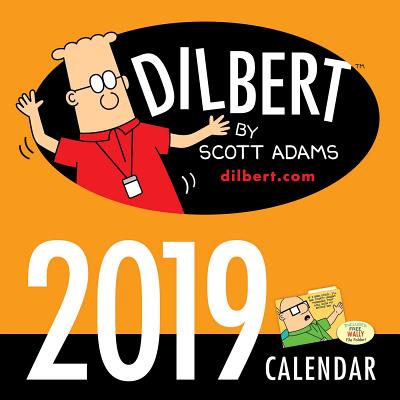 Description
---
Every monthly spread of the Dilbert 2019 Wall Calendar features a large graphic character and quote along with the corresponding cartoon. As an added bonus, a free Wally file folder is also included in the 2019 edition of this calendar.  
 

Sure, Dilbert's life is an endless string of useless tasks orchestrated by idiots, but he's still gotta believe he's making a difference. It's not easy when his boss manages by interruption and his coworkers are either passionate about being useless or one assignment away from a meltdown. He could really use the kind of humor found in this 2019 wall calendar. After all, if you can't share a laugh about deep diving, drilling down, and hyperlocalizing, you might as well be just another worker in a fabric-covered box.
About the Author
---
What started as a doodle has turned Scott Adams into a superstar of the cartoon world. Dilbert debuted on the comics page in 1989, while Adams was in the tech department at Pacific Bell. Adams continued to work at Pacific Bell until he was voluntarily downsized in 1995. He has lived in the San Francisco Bay Area since 1979.