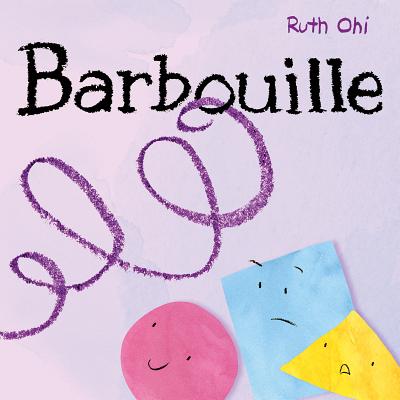 $10.99
Email or call for price
Description
---
Cercle adore rouler, rouler, rouler. Carr , lui, est calme, solide et costaud. Triangle a de tr's bons c t's et sait toujours dans quelle direction aller. Mais l'arriv e de Barbouille, avec son nergie d bordante et ses lignes d sordonn es, chamboule leur petit monde bien rang .
Les zigzags et les lignes ondul es de Barbouille deviennent alors une source in puisable d'inspiration. Bien vite, les quatre amis forment une belle quipe et vivent ensemble des aventures extraordinaires
About the Author
---
Ruth Ohi a illustr? plus de 50 livres pour enfants et est l'auteure de certains d'entre eux. Ses livres, traduits en plusieurs langues, se vendent ? travers le monde et ont figur? sur la liste de plusieurs prix litt?raires prestigieux. Elle vit avec sa famille ? Toronto. Ruth Ohi has illustrated more than fifty children's books - some of which she has also written, including Fox and Squirrel, Fox and Squirrel Make a Friend and Shh! My Brother's Napping, all published by Scholastic Canada. Her books have sold around the world in different languages and have been nominated for many prestigious awards, including the Marilyn Baillie Picture Book Award, Amelia Frances Howard-Gibbon Award, Mr. Christie's Award, Chocolate Lily, Shining Willow, Blue Spruce and the Governor General's Award. She lives with her family in Toronto.