The Silk Road Gourmet: Volume One: Western and Southern Asia (Paperback)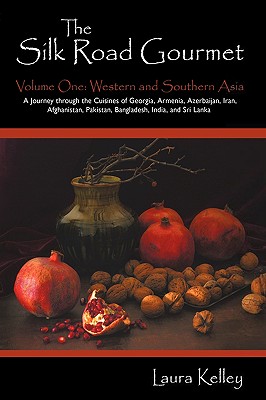 $24.95

Usually Ships in 1-5 Days
Description
---
From the shores of the Black Sea to the sands of the Pacific, the foods enjoyed along the Silk Road whisper tales of connections between the cultures, histories, economies, and regions of Asia. In The Silk Road Gourmet, author Laura Kelley brings the breadth of Asian cooking to your door. Spanning more than thirty countries and including 1,000 recipes, the three volumes of The Silk Road Gourmet explore the cuisines of the countries that traded goods and shared culture along that great lifeline of the ancient world.
This first volume surveys the cuisines of Western and Southern Asia from the Republic of Georgia to Sri Lanka and examines the cultural links between the countries that have led them to share ingredients, methods of preparation, and even entire dishes. This cookbook includes recipes for delicious and authentic main-course meat and vegetable dishes as well as appetizers, desserts, sauces, and condiments to grace contemporary, globalized tables. Learn how to prepare Grilled Chicken with Garlic and Walnut Sauce from the Republic of Georgia, Meatballs in Lemon Sauce from Armenia, and Cinnamon Potatoes with Pine Nuts from Azerbaijan.
With fully tested recipes and step-by-step instructions, The Silk Road Gourmet brings the exotic home to you.