Young, Fearless, Awesome: Twenty-Five Young People Who Changed the World (Young, Fearless, Awesome Series) (Hardcover)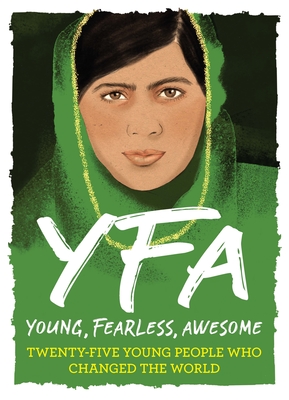 Description
---
Meet 25 young activists who changed the world! From Malala Yousafzai and Greta Thunberg to Anne Frank and Claudette Colvin, Young, Fearless, Awesome details the amazing achievements of young people who transformed the status quo.
Learn about a diverse group of the most gifted and brave young people on the planet. Young, Fearless, Awesome features musical geniuses, environmental activists, and humanitarian heroes. With inspiring stories of passion and courage, this biography book for kids will motivate a generation of movers and shakers to stand up for what they believe, speak out against injustice, and overcome adversity to create lasting change.
About the Author
---
Stella Caldwell studied English Literature at the University of Edinburgh, and worked in book publishing as an editor for several years. She is the author of many books for children including Dragonworld, Gods, Heroes and Monsters, and Explore 360: The Tomb of Tutanhkamun.