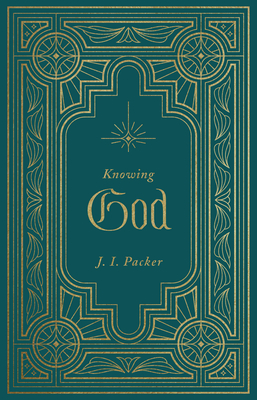 $29.99

Usually Ships in 1-5 Days
Description
---
J. I. Packer's Bestselling Book, Knowing God, Now Available in a Beautiful Hardcover Edition
Knowing God by J. I. Packer is a modern Christian classic. Since its original publication in 1973, Packer's insightful and practical approach has impacted countless Christians throughout the world as they are introduced to the wonder and joy of knowing God.
In this beloved work, Packer challenges readers that while they may know about God, it is not the same thing as knowing him. Organized into 3 sections, Knowing God explains the importance of theological study of the Lord, what the Bible has to say about God and his character, and the benefits of knowing him. From cover to cover, Packer teaches that each truth learned about God should ultimately lead to prayer and praise.
Accessible: Written for Christians of all backgrounds and denominations, as well as new believers
Practical and Insightful: Addresses many common questions about faith, including Who needs theology?, What does it mean to be adopted into the family of God?, and Can God communicate his plan to us?
Beautiful Hardcover Edition: Perfect for a lifetime of reading and for giving as a gift
Written by Bestselling Author J. I. Packer: His other books include Growing in Christ; A Quest for Godliness; Rediscovering Holiness; and more
About the Author
---
J. I. Packer (1926-2020) served as the Board of Governors' Professor of Theology at Regent College. He authored numerous books, including A Quest for Godliness and Growing in Christ. Packer also served as general editor for the English Standard Version Bible and as theological editor for the ESV Study Bible.