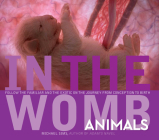 Description
---
In the Womb: Animals follows the developmental path of three different mammals utilizing some of the most amazing technology available. This incredible journey was first chronicled for the critically acclaimed National Geographic Channel special of the same name, where 3-D and 4-D ultrasound was used on animals for the first time on television. These and other amazing computer-generated graphics highlight the path of development and in the process reveals of the amazing science with outstanding detail.
Published at the same time as the latest National Geographic Channel special, In The Womb: Extreme Animals, this volume highlights the development of the bottlenose dolphin, Asian elephant, and golden retriever, and through comparisons to other animals and humans, emphasizes the differencesand similaritiesbetween them. This resource is perfect for animal-lovers and inquisitive minds alike.
About the Author
---
Michael Sims is the author of Adam s Navel, a New York Times Notable Book and a Library Journal Best Science Book, and Apollo s Fire: A Day on Earth in Nature and Imagination, a National Public Radio Best Science Book of the Year."
Praise For…
---
"These unforgettable images remind us that every animal's story
begins even before it enters the world. From our beloved dogs
to exotic creatures, this book reveals how biology and behavior
begin to intertwine from the very first moments of life." –Melissa Jo Peltier, co-author of Cesar's Way and executive producer of The Dog Whisperer

". . . a book of breathtaking beauty and awesome drama. Brisk text
and vivid images of embryos remind us of our shared ancestry
with other animals, from dogs to dolphins, penguins to kangaroos.
The astonishing transition to birth reminds us that all of us are
capable of wondrous transformations. Thank you, Michael Sims,
for this glorious tribute to the artistry of the womb."–Sy Montgomery, author of The Good Good Pig and Journey of the Pink Dolphins

"How can an air-breathing dolphin be born underwater? Why
does a jellybean-sized kangaroo fetus decide to crawl out of the
womb? Reading how species develop their diverse abilities while
still in the womb is not just exhilarating; it is humbling to be
reminded of the astounding diversity of life."–Bruce Fogle, author of New Dog and The New Encyclopedia of the Dog

"I cannot suggest a better present to a dog lover (or dolphin
fanatic or elephant aficionado) than this beautiful book. Not
only will you be enchanted by the images, the text too is quite
wonderful, telling you lots of fascinating things I bet you didn't
(I didn't) know."–Jeffrey Masson, author of When Elephants Weep and Do Dogs Never Lie about Love

"In the Womb: Animals offers a new window into animals'
amazing beginnings, through incredible images and thought-provoking
text and true to National Geographic's marvelous
interpretation of life on our planet." –Joan Embery, president of the Embery Institute for Wildlife Conservation and conservation ambassador for the Zoological
Society of San Diego