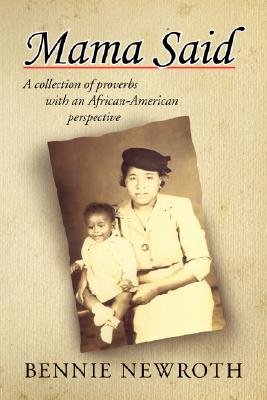 $10.00

Usually Ships in 1-5 Days
Description
---
Mama Said.is an effort to record, for future generations, the words of wisdom from our ancestors. It is not intended to be a scholarly thesis. Rather, it is a fond remembrance of the teachings of our mothers. It is a realization that we are our mother's children and that the same advice we thought we had heard enough of, we are now giving to our children. In doing so, we are, perhaps unwittingly passing our culture down to another generation.
Our mothers' voices were ones of wisdom. They gave us words of wisdom that had been passed down from their mamas and other women of the village. Such wisdom had a special energy: it affirmed the truth. In many instances, the wisdom was deeply rooted in the African-American culture and in the Bible.
Mama's wisdom did not require big words or dissertations. Quite the contrary, all that was required was common sense and plain words. Mama used proverbs to express in a few words universal truths and undeniable wisdom. This wisdom has never gone out of style. It is as relevant today as it was when we were children and our mothers were young women.