Savage Salads: Fierce Flavors, Filling Power-Ups (Hardcover)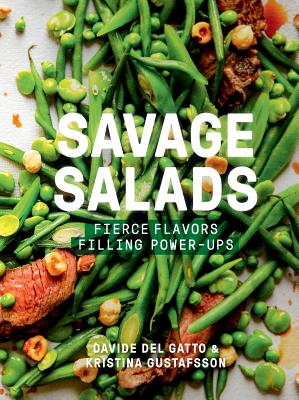 Description
---
The Savage Salads team, a London-based culinary duo, believes that salads should taste amazing, look beautiful, and leave you full. Their recipes prove that salad can be much more than a simple side dish; these salads are enticing, wholesome, filling, and packed with protein.
With over 50 salad recipes as well as 20 dressings and dips, Savage Salads has something for everyone, from the quinoa enthusiast to the dedicated carnivore. With mentions in Women's Health Magazine, Esquire, Harpers Bazaar, and others, their popularity continues to grow. As Cond Nast Traveller's "10 Street Foods You Must Try In London" column says, "Once you've tried a savage lunch you'll never want to settle for a dull sandwich at your desk again."
Davide Del Gatto is a chef, from Naples, Italy. He began working in restaurants when he moved to London in 2001. Kristina Gustafsson is a former restaurant manager and food enthusiast from Sweden. Together they run the Savage Salads stall in Soho, London, serving fresh gourmet salads to hundreds of adoring fans.