Monster: The Perfect Edition, Vol. 9 (Paperback)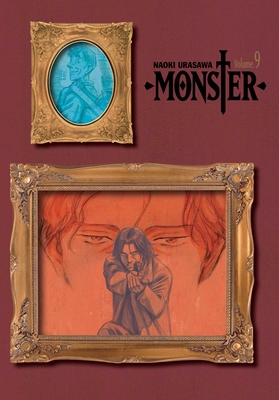 $19.99

Usually Ships in 1-5 Days
Description
---
Naoki Urasawa's unforgettable thriller follows a brilliant doctor's journey into the darkest depths of the human soul.

Johan is a cold and calculating killer with a mysterious past, and brilliant Dr. Kenzo Tenma is the only one who can stop him! Conspiracy and serial murder open the door to a compelling, intricately woven plot in this masterwork of suspense.

Once upon a time, a monster in disguise lived in a peaceful little town in a peaceful little valley. The monster cut all ties to evil and began helping the people of the town. But one day, some devilish messengers came to visit. The town was suddenly enveloped in a miasma of fear, and the people began to kill each other. The messengers had come to the town with one goal in mind: to capture the monster named Franz Bonaparta!

How can a real person become nothing more than fiction? By eliminating everyone who has ever known them, everyone who has ever known of their past—by becoming the only one in the world who knows of their existence.

One man attempted to do this, trying to commit the perfect suicide. But he failed to wipe out all traces of his former life, and in this failure, he became the nameless Monster.
About the Author
---
Naoki Urasawa's career as a manga artist spans more than twenty years and has firmly established him as one of the true manga masters of Japan. Born in Tokyo in 1960, Urasawa debuted with BETA! in 1983 and hasn't stopped his impressive output since. Well-versed in a variety of genres, Urasawa's oeuvre encompasses a multitude of different subjects, such as a romantic comedy (Yawara! A Fashionable Judo Girl), a suspenseful human drama about a former mercenary (Pineapple ARMY; story by Kazuya Kudo), a captivating psychological suspense story (Monster), a sci-fi adventure manga (20th Century Boys), and a modern reinterpretation of the work of the God of Manga, Osamu Tezuka (Pluto: Urasawa x Tezuka; co-authored with Takashi Nagasaki, supervised by Macoto Tezka, and with the cooperation of Tezuka Productions). Many of his books have spawned popular animated and live-action TV programs and films, and 2008 saw the theatrical release of the first of three live-action Japanese films based on 20th Century Boys.

No stranger to accolades and awards, Urasawa received the 2011 and 2013 Eisner Award for Best U.S. Edition of International Material—Asia, and is a three-time recipient of the prestigious Shogakukan Manga Award, a two-time recipient of the Osamu Tezuka Cultural Prize, and also received the Kodansha Manga Award. Urasawa has also become involved in the world of academia, and in 2008 accepted a guest teaching post at Nagoya Zokei University, where he teaches courses in, of course, manga.