The Hidden Beauty of Seeds & Fruits: The Botanical Photography of Levon Biss (Hardcover)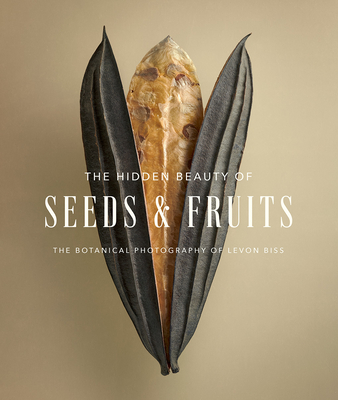 Description
---
A highly original collection of high magnification photographs that unlock the hidden beauty of seeds and fruit, from award-winning photographer Levon Biss, the author of Microsculpture

The Hidden Beauty of Seeds & Fruits is a photographic study that celebrates the wonders of nature and science in mind-blowing magnification. Levon Biss's striking photography captures the breathtaking and beautiful details of the world of carpology, the study of seeds and fruits. Each picture reveals minute features and textures that are normally invisible to the naked eye, providing the audience with an insight into strange and often bizarre adaptations that have evolved over thousands of years.

After spending months searching through the carpological collection at the Royal Botanic Garden Edinburgh, Biss selected over 100 striking samples to be featured in this book. Captioned with scientific text that provides the backstory for each specimen, The Hidden Beauty of Seeds & Fruits is guaranteed to amaze, entertain, and educate.
About the Author
---
Levon Biss is an award-winning British photographer widely regarded as the leading macro photographer of his generation. His photography has been exhibited around the world and his prints are housed in numerous private and public collections. Biss's work concentrates on the natural world, combining art and science to produce images that are both beautiful and educational. His photographs reveal hidden worlds, providing the viewer with access to precious historical museum collections normally locked from view. Using his bespoke camera system Biss creates his photographs by combining thousands of pictures to produce highly detailed images. This process is time-consuming but hugely rewarding. His book Microsculpture focused upon the insect world and has received solo exhibitions in 20 countries, with the imagery being used within schools to educate children on biology, science, and art. Biss continues to work from his studio in the English countryside.