Adventure Time 2017 Wall Calendar (Calendar)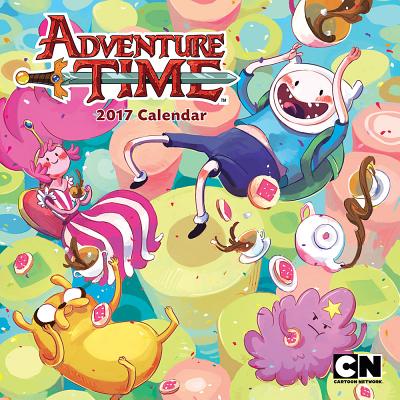 Description
---
Spend 2017 in Ooo with Jake and Finn and the rest of the Adventure TimeTM gang from Cartoon Network's wildly successful fantasy television series with this totally mathematical 16-month calendar.

Featuring fan art by world-class artists, illustrators, and designers, each month is a different madcap take on the land of Ooo and its crazy cast of characters, including Finn the Human, Jake the Dog, Ice King, Marceline the Vampire Queen, LSP, and Princess Bubblegum.

All fans—children, teens, and adults—will find plenty to totally crush on in this tome of Adventure Time goodness because it's Adventure Time! Heck, yeah!
About the Author
---
Cartoon Network (CartoonNetwork.com) is Turner Broadcasting System, Inc.'s #1 ad-supported cable network with kids 6–11 in the U.S., with a global offering of the best in award-winning animated entertainment for kids and families across multiple platforms. It is available in 192 countries and over 370 million homes.