Herbs and Spices (Paperback)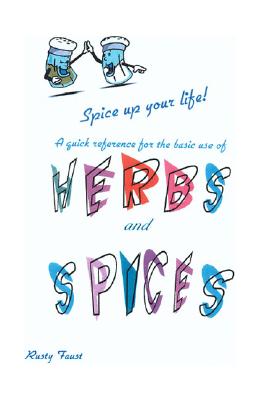 $14.00

Usually Ships in 1-5 Days
Description
---
This book is for the "home cook", male or female, that likes to experiment with different tastes. It is also especially good for the person not familiar with the use of different seasonings in food and is hesitant to try new seasonings. For example if you are tired of cauliflower tasting the same each time you prepare it turn to the page with cauliflower and you will find different herbs, spices and garnishes to bring it a new flavor.
The book contains a brief description of herbs and spices and their use with different foods. The main use of the book is to make it easy for anyone cooking to easily find herbs, spices and garnishes that will enhance the item they are cooking.
The different food types are vegetables, soups, meats, poultry, variety meats, fruits and miscellaneous food items. For each category of food there are herbs, spices, and garnishes that will take the "boring" out of your cooking.