Damaged (Rosato & Dinunzio Novel) (Large Print / Hardcover)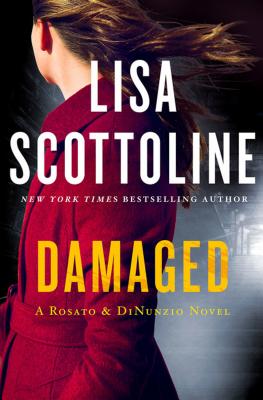 Description
---
Scottoline writes riveting thrillers that keep me up all night, with plots that twist and turn. Harlan Coben
One boy. One lawyer. One chance for justice.
Ten-year-old Patrick O'Brien is a natural target at school. Shy, dyslexic, and small for his age, he tries to hide his first-grade reading level from everyone: from his classmates, from the grandfather who cares for him, and from the teachers who are supposed to help him. But the real trouble begins when Patrick is accused of attacking a school aide. The aide promptly quits and sues the boy, his family, and the school district. Patrick's grandfather turns to the law firm of Rosato & DiNunzio for help and Mary DiNunzio is on the case. Soon Mary becomes Patrick's true champion and his only hope for security and justice. But there is more to the story than meets the eye and Patrick might be more troubled than he seems. With twists at every turn and secrets about the family coming to light, Mary DiNunzio might have found the case that can make her a true protector, or break her heart...
With Lisa Scottoline's trademark emotional depth and fast-paced action, "Damaged" will have readers riveted to the last page as they root for the beloved characters and their fight for justice.
About the Author
---
LISA SCOTTOLINE is a "New York Times" bestselling and Edgar Award-winning author of twenty-seven novels. She has 30 million copies of her books in print in the United States, she has been published in thirty-five countries, and her thrillers have been optioned for television and film. Lisa also writes a weekly column with her daughter, Francesca Serritella, for "The Philadelphia Inquirer," and those critically acclaimed stories have been adapted into a series of memoirs. She lives in the Philadelphia area with an array of disobedient pets.