Silent and Forgotten (Modern Plays) (Paperback)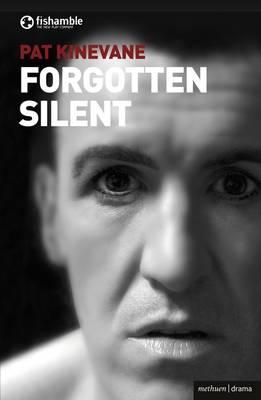 for information about purchasing this book, please contact orders@bookpassage.com
Description
---
Silent is the touching and provocative story of homeless McGoldrig who once had splendid things. But he has lost it all - including his mind. He now dives into the wonderful wounds of his past through the romantic world of Rudolph Valentino. Silent has been described as 'a moving story, which, until its end, pulses with the erratic noise of life' (Irish Times), 'a must see if ever there was one' (The List), and as 'magnificent, remarkable' (Irish Independent).

By the same writer, Forgotten features the interconnecting stories of four elderly people living in retirement homes and care facilities around Ireland, who range in age from 80 to 100 years old. Both challengingly dark and startlingly hilarious, Forgotten is 'an unequivocally beautiful piece' (Scotsman), 'beautifully written and vivid' (New Yorker), conveying 'the secrets, the hidden past, of the aged, and the dignity often behind their quaint seemingly innocuous bearing' (New York Times).
Forgotten was produced by Fishamble: The New Play Company at over sixty Irish venues, in eight European countries, and in three US cities between 2007 and 2012. Silent was originally produced in 2011, also by Fishamble, winning the Scotsman Fringe First and the Herald Angel awards at the Edinburgh Fringe Festival, and the Argus Angel at the Brighton Festival 2012, as well as touring Ireland, Paris, Edinburgh, Los Angeles and New York.

'Kinevane has an extremely acute, innate and intuitive sense of comedy that enable him to tightrope across the gross and heartbreaking circumstances of life, in jest without sacrificing the poignant sadness of a given predicament' Irish Theatre Magazine.
About the Author
---
Pat Kinevane is a native of Cobh, County Cork. He has worked as an actor in Dublin for Dublin for many years, performing with most of Ireland's leading companies including Team, The Abbey, Druid, The Gaiety, Passion Machine and Fishamble. His first play, The Nun's Wood, won a Stewart Parker Trust/BBC Award in 1999.