A Tangled Web (Paperback)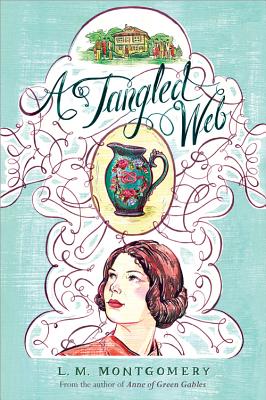 $12.99

Usually Ships in 1-5 Days
Description
---
It's the Dark family vs. the Penhallows in this daring and witty, sarcastic and sentimental novel by the author of Anne of Green Gables.
What Will Two Feuding Families Do To Win?
It all begins with Great Aunt Becky and her infamous prized possession: a legendary heirloom jug. After her death, everyone wants it. But the new owner won't be named for one year...
Anything It Takes
Mayhem reigns and tables are turned in a year when everything feels topsy-turvy. One woman will lose her fiancé. Two enemies since childhood will inexplicably come together. And a couple mysteriously separated on their wedding night ten years before will find a second chance at love. Then comes the night when Aunt Becky's wishes will be revealed...and the family is in for the biggest surprise of all.
What Readers are Saying:
"Next to Anne of Green Gables, [it's] one of the books I've re-read the most times. I've always loved this and considered it the best of Montgomery's standalone books."
"Superb. Absolutely superb. The characters live and step right off the page, leaving me thinking about them after I've closed the book."
"Classic L.M. Montgomery. Lots of fun characters doing crazy things and then gossiping about it to anyone who will listen. Loved it!"
About the Author
---
L.M. Montgomery achieved international fame in her lifetime that endures well over a century later. A prolific writer, she published some 500 short stories and poems and twenty novels. Most recognized for Anne of Green Gables, her work has been hailed by Mark Twain, Margaret Atwood, Madeleine L'Engle and Princess Kate, to name a few. Today, Montgomery's novels, journals, letters, short stories, and poems are read and studied by general readers and scholars from around the world. Her writing appeals to people who love beauty and to those who struggle against oppression.