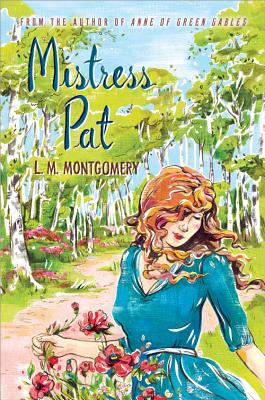 $13.99

Usually Ships in 1-5 Days
Description
---
Home is where the heart is
At twenty years old, Pat Gardiner has never regretted staying at her beloved home of Silver Bush. She has the wild stories of housekeeper Judy Plum to amuse her, a countess to entertain, a cat named Bold-and-Bad to keep out of trouble, and her younger sister Rae to care for.
But she does miss her friend "Jingle" Gordon, who's away at college. He's the only boy who ever truly understood her, and their little spot called "Happiness" is much lonelier without him. Eventually, though, Pat will have to choose: the house she's loved her entire life...or falling in love and starting a home of her own.
What Readers are Saying:
"I loved this...better than the Anne of Green Gables books."
"Pat is my favorite L.M. heroine and these are my new favorite L.M. books."
"This book is a must-read for any L.M. Montgomery lover—if you liked Anne of Green Gables, you'd love Pat of Silver Bush and Mistress Pat."
"The romance, the laughter, and the tears make it a story that just captivates you."
About the Author
---
L.M. Montgomery achieved international fame in her lifetime that endures well over a century later. A prolific writer, she published some 500 short stories and poems and twenty novels. Most recognized for Anne of Green Gables, her work has been hailed by Mark Twain, Margaret Atwood, Madeleine L'Engle and Princess Kate, to name a few. Today, Montgomery's novels, journals, letters, short stories, and poems are read and studied by general readers and scholars from around the world. Her writing appeals to people who love beauty and to those who struggle against oppression.