La Hija del Fotógrafo (Paperback)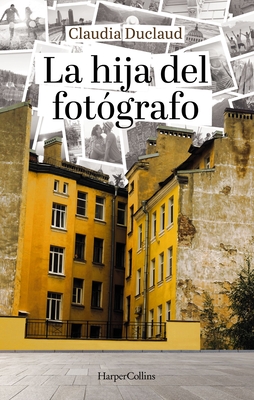 $14.99
Email or call for price
Description
---
Julia es una mujer rebelde y hermosa. Se casa muy joven sin estar completamente enamorada y poco despu's le es infiel a su marido a pesar de que l es un buen hombre y ella termina enred ndose con su jefe, y se va a vivir con l.
Pero la vida con su nueva pareja es un infierno, pues l es extremadamente celoso y la violenta en todos los niveles. Por fin ella toma fuerzas y lo abandona, pues descubre que l est haciendo planes para asesinarla. Ella retoma sus estudios en derecho, se va a vivir con unas amigas y se dedica a tener amor os al por mayor, pues cae en un vac o existencial y aprovecha el xito fulminante que su belleza ejerce sobre los hombres. Despu's de varios tropiezos y enredos tragic micos, conoce al exnovio japon's de su roomie y se enamora sin querer, pues l es muy distinto a los hombres que hab a conocido y la motiva a superarse. Al parecer comienzan a tener una historia id lica, pero un d a la exnovia de l la aconseja para que le sea infiel y Julia sigue sus consejos. La misma amiga la delata y el novio perfecto la abandona al descubrirla. Ella cae en una total depresi n, pero por circunstancias azarosas se reencuentran y descubren que, en esta vida, todos tenemos una segunda oportunidad.
The Photographer's Daughter
Julia is a rebellious and beautiful woman. She marries very young without being completely in love and shortly after she is unfaithful to her husband even though he is a good man and she ends up getting tangled up with her boss, and she goes to live with him.
But life with his new partner is hell, because he is extremely jealous and violent at all levels. At last she takes strength and leaves him, because he discovers that he is making plans to assassinate her. She resumes her studies in law, she goes to live with some friends and she dedicates herself to having love affairs at wholesale, because she falls into an existential vacuum and takes advantage of the fulminating success that her beauty exerts on men. After several stumbles and tragicomic entanglements, she meets the Japanese ex-boyfriend of her roomie and falls in love without wanting to, because he is very different from the men she had known and motivates her to overcome. Apparently they begin to have an idyllic story, but one day his ex-girlfriend advises her to be unfaithful and Julia follows his advice. The same friend gives her away and the perfect boyfriend abandons her when he discovers her. She falls into total depression, but by chance circumstances they meet again and discover that, in this life, we all have a second chance.