A Manual of Shoemaking and Leather and Rubber Products (Paperback)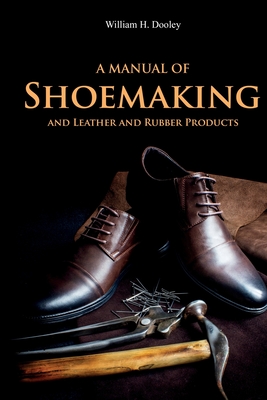 $17.99

Usually Ships in 1-5 Days
Description
---
Shoemakers and shoes have one thing in common, they've both existed for a very long time. Leather shoes are said to date as far back as 5,500 years ago, while rubber shoes have existed since the 18th century. Today, there more shoes made out of leather and rubber than any other material and the traditional shoemaker has evolved into million-dollar companies, churning out exquisite shoes and raking in amazing profits every year.
In the midst of all this, it was quite easy to take for granted or forget about the intricacies of making the right shoe, but not anymore.
Author William Henry Dooley not only carefully describes the processes of shoe making; specifically relating to leather and rubber, he also outlines the repair, maintenance and managment of shoes.
So, whether you are a shoe artist looking to begin your journey or a professional with a need to get better; step into the shoes of a true veteran shoemaker, take it for a walk and know that you are about to get valuable shoemaking knowledge, like never before.