All But Gone (Modern Plays) (Paperback)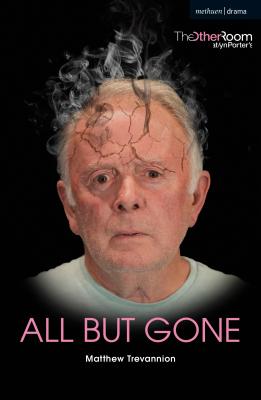 for information about purchasing this book, please contact orders@bookpassage.com
Description
---
Love is the rarest of things...it's the rarest trick...and we feel entitled to it, don't we?

Owen may live in the present but his mind remains lodged firmly in the past. As he's forced into a relationship with a teenager with emotional behavioural problems he blurs aspects of his current life with the memories of what might have been and the opportunities and relationships that could have changed his world. Riddled with regret over the man he loved and the chance to flee rural Wales he's unable to detach himself from past mistakes.

An exciting new play by an established Welsh writer inspired by experiences working at an emotional behavioral difficulty education unit. All But Gone explores a man's relationship with his past as two world collide and his fractured mind merges the life he once knew with the lonely world in which he exists.
About the Author
---
Matthew Trevannion graduated from Rose Bruford College. His first full length play Bruised ran at Clwyd Theatr in 2012 and is published by Methuen Drama in Contemporary Welsh Plays. His second play Leviathan premiered at the Sherman Theatre in Cardiff in 2015. His new play All But Gone is inspired by his experiences working in an Emotional Behavioural Difficulty education unit in London and runs at The Other Room in 2018.