Hogwarts Legacy: The Official Game Guide (Companion Book) (Paperback)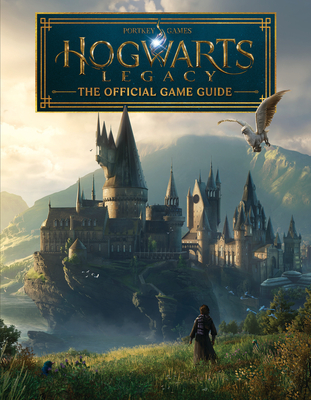 $14.99

Usually Ships in 1-5 Days
Description
---
Get all the important tips and tricks you need to know for the Hogwarts Legacy game in this official companion book!
Welcome to Hogwarts Legacy, the exciting open-world action RPG set in the wizarding world. You play as a newly admitted fifth-year student at Hogwarts in the 1800s who holds the key to an ancient secret that threatens to tear the wizarding world apart.
In this official game companion, gamers will learn need-to-know information about how to play Hogwarts Legacy. Discover background information about brand-new characters and locations found in the game, plus reveal tips and suggestions for completing some of the game's biggest and most popular quests.
This book also includes lists of achievements, potions, spells, and creatures available in the game, character bios of the witches and wizards you'll meet along the way, and full-color artwork on every page!
This official game companion is a must-have for any gamer and Wizarding World fan!
About the Author
---
Kate Lewis is the editor of dozens of video game, movie, TV, and pop culture tie-in books. An avid gamer, she has been involved with publishing books for franchises such as Assassin's Creed, Watch_Dogs, and The Division. She is a writer of both fiction and non-fiction and has worked in the publishing industry for over ten years.