The Steppenwolf (Hardcover)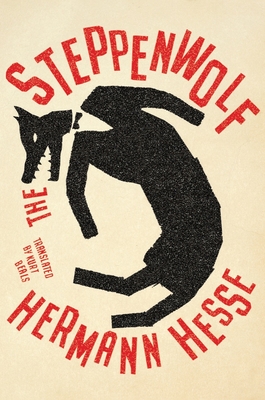 Description
---
This revolutionary translation is the only way to experience the novel as Hesse envisioned it nearly one hundred years ago.
The quest for self-discovery never ends, especially for Harry Haller—better known as the Steppenwolf. After a life spent in self-imposed isolation, Harry meets the mysterious Hermine and becomes captivated by her intoxicating power. Through their nighttime adventures, the Steppenwolf experiences the decadent underbelly of the bourgeois society he always despised. Harry becomes a man divided—lost in a surreal underground world of pleasure and set on a collision course with his innermost desires.
There has never been a translation that fully captures the essence of Hermann Hesse's own spiritual questioning until now. Kurt Beals restores the original meaning of this hallucinatory German tale in a recognizably modern voice. Beals's expert introduction traces the impact of The Steppenwolf for readers seeking meaning during the upheaval of world conflicts, the onslaught of new technologies, and life's uncertainties.
About the Author
---
HERMANN HESSE was born in 1877 in Calw, Germany. He grew to become a celebrated author and the recipient of the Nobel Prize in Literature in 1946. As the son of missionaries, he developed a fascination with self-discovery and spiritual explorations, an interest also likely due in part to his lifelong struggle with depression, which led him to study Sigmund Freud and, later, to undergo psychoanalysis with Carl Jung. In 1912 he moved to Switzerland, where he wrote his best-known books, including the classic Siddhartha; composed poetry; and painted landscapes. He passed away in 1962 in Montagnola, Switzerland. Hesse is one of the most widely translated authors of the twentieth century; his work continues to have influence worldwide.


Kurt Beals is associate professor of German at Washington University in St. Louis. His previous translations include works by Jenny Erpenbeck, Reiner Stach, Regina Ullmann, and Anja Utler.
Praise For…
---
Kurt Beals makes this 1927 classic of psychedelic dreams sparkle in new technicolor splendor. Talk to your doctor about possible side effects.
— Martin Puchner, author of The Language of Thieves: My Family's Obsession with a Secret Code the Nazis Tried to Eliminate

An English-language translation that highlights both the thoughtfulness and, ultimately, the sheer personal power of the original. Beals has managed the considerable feat of making a cult classic of twentieth-century literature feel completely alive for the twenty-first.
— Steve Donoghue - Open Letters Monthly

Kurt Beals's splendid translation of this offbeat classic succeeds at once in conveying Hermann Hesse's German cadence in elegant English and in rendering the novel's dissonances more accessible for our times: the ambivalent, existential, dark, humorous, and magical elements within and surrounding protagonist Harry Haller. Together with the translator's dexterous introduction for a new generation of readers and those curious to revisit the book's multiple layers to unravel its fascinating possibilities, it is emphatically THE Steppenwolf.

— Doreen Densky, New York University

A sharp, erudite new translation of Hesse's moody classic.
— Susan Bernofsky, Columbia University, and translator of The Metamorphosis