The Other Incest Victims (Paperback)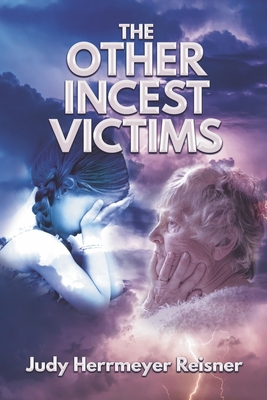 Description
---
For every child victim of sexual or physical abuse, etc. there is collateral damage. Other victims include a parent, future spouses and children. Many of these people never find out what really happened. They don't understand the behavioral problems, the drug use and bad choices. It has a lifetime affect on so many. It is so easy to be completely fooled by these manipulative, secretive and seductive monsters.
Abuse can be almost impossible to discover, to prove, to prosecute, and to overcome. I hope you will get an insight into how it affects so many people. We need to make sure our laws are sufficient to protect innocent people and bring these monsters to justice. There is now a movement to legalize adult/child sexual relations. Since there has been such success for the minority LGBT community in getting their agenda accepted and laws changed, it is only a matter of time until adult/child sex will become legal. It must be stopped!
Abuse does not stop at any social level, it does affect from poor (peasant) to the wealthy (royalty), There are thousands of victims that have been suffering agonizing feelings of guilt, betrayal and shame for something that IS NOT their fault. Facebook has so many victims relating their years of horror. If my book can help just one person understand and believe that they can overcome these horrible feelings of guilt and shame and that IT IS NOT ANYTHING THEY DID AND IT IS NOT THEIR FAULT I will be thankful.
About the Author
---
Interesting things happened in 1937, the year Judy was born. Margaret Mitchell won the Pulitzer Prize for Gone With the Wind, but Judy doesn't expect to win a prize for this book. If it helps one person it will be well worth the effort to write it.
Judy was born in northern Minnesota which today is considered to be flyover country. There are a lot of people that live normal busy lives just as Judy did, never suspecting something was drastically wrong.
Judy grew up with a lot of privileges that many children did not have. She fulfilled the dream most young girls have of getting married to their Prince Charming and raise a happy family. She was a stay-at-home mom enjoying sewing, gardening, reading, and doing some writing.
Judy now lives in Arizona sharing time between her two daughters and visiting her son who is a quadriplegic. She is enjoying her 21 great-grandchildren and reading, writing, and doing picture puzzles.
Judy has seen a lot of changes over the years. In 1937 President Roosevelt outlawed the sale and possession of marijuana. Today they are trying to make it legal.
The Golden Gate Bridge opened.
36 people died in the Hindenburg balloon crash.
The world was in the middle of a deep depression but life did go on for most people. Average income was $1,788 for a year. A new house cost $4,100.
Amelia Earhart disappeared as she attempted to circle the world in her airplane. Today mankind has advanced to space travel. Life Expectancy was 59.7 years.
Judy has survived 84 years and praises her Lord for all of the blessings she has been given.