Activate Your Money: Invest to Grow Your Wealth and Build a Better World (Hardcover)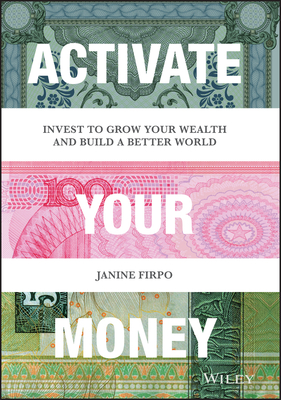 $29.95
Email or call for price
Description
---
Educate yourself about finance and socially conscious investing with a woman-centered approach
Activate Your Money provides the foundational support women need to talk to each other about their money, invest to grow their wealth, and to take the actions required to shift their assets into alignment with their values. Written for smart, savvy women who want to feel financially empowered, Activate Your Money starts where other personal finance books leave off. It delivers the depth of information you need to make informed investment decisions across your entire portfolio. Starting with checking and savings accounts and proceeding asset class by asset class, this book provides you with core investment knowledge, as well as concrete examples about how and where you can invest your money in alignment with your values.
You don't have to do it alone. As women, our strength is in relationships, and this book will help you use that strength to attain better financial outcomes for yourself and your family. Activate Your Money will help you find communities of support and position you to share your knowledge with other women and enable the next generation of smart, confident values-aligned investors. Activate Your Money also includes a companion website that contains downloadable tools you can use to take action and a curriculum that guides women through the process of starting and running their own values-aligned investment clubs.
Step up your relationship with money and recognize the power you have to change the world through your investment decisions
Demystify financial lingo, learn investment strategies, and acquire tools to help you grow your wealth
Explore values-aligned investment options, asset class by asset class, and make informed decisions about where to put your money
Break the taboo on discussing money with partners, advisors, friends, and daughters
Unlike any other investing book out there, Activate Your Money offers expert guidance, a uniquely woman-centered approach, and a focus on doing good while doing well. Whether you are just starting out or are already a seasoned investor, this book has something for you. Use it as a reference that you can return to again and again as you build your knowledge, confidence, and values-aligned portfolio.
About the Author
---
JANINE FIRPO is a seasoned values-aligned investor and social innovator. She has a long history of working at the intersection of women and their money. From Apple Computer to the World Bank to the Bill & Melinda Gates Foundation, Janine has always found herself making an impact. Today, she supports women-led businesses and pioneering financial models through her role as lead investor in the Next Wave Impact Fund and board chair of Zebras Unite.