A Wild Prince & The King of Darkness: THE CURSED SERIES: BOOK ONE: Angels (Paperback)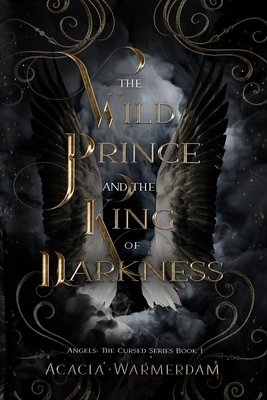 $20.69

Usually Ships in 1-5 Days
Description
---
In the land of Leuthedral, known as the realm of angels, the brothers of darkness rule all in this unstable time of mutiny and vengeance. Mutiny brought on by greed and bloodlust over titles with questionable legitimacy to the throne.
The world is on the precipice of ruin with the future Queen lost in another realm, and with a forbidden romance blooming in the younger Prince Cain, the world becomes even more unstable.
We follow the second male lead on missions to find the lost Queen to help his beloved older brother Valon keep his magic and his throne, while Cane's path is torn as his love for an enemy Princess grows out of control.
An enemy Princess that Prince Cane has hidden his identity from, and the King is fated to marry that very Princess if the missing Queen is not found.
If they fail and time does run out, a curse will befall King Valon taking away his magic and ruining the peace he has been fighting for his whole life.
As our King spirals over his lost soulmate, Prince Cain does everything within his power to hold their family together while losing control of himself, earning him the title of the Wild Prince.
But even in these dark times, we find ourselves rooting for the underdog and enjoying the erotic love affair of Prince Cain and Princess Marilyn.
This dark erotic fantasy flips the script and has you on edge up until the very end, so much so that it will leave you hungry for book two.