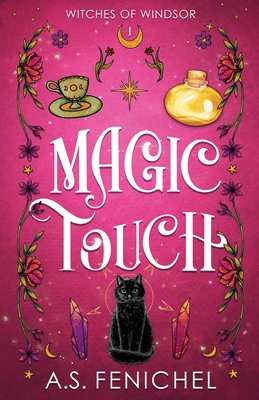 $15.95

Usually Ships in 1-5 Days
Description
---
ESME
I never dreamed my small curatives shop in Windsor, England would attract the attention of war hero Sir William Meriwether. My feminine heart is aflutter when he enters. But I'm a witch and a healer, and he's a man in pain, so I heal him. Desperate to do him a good service, I stretch my powers to the limit-or perhaps beyond. Somehow, in curing his ailing leg, I unleash powers inside William. At a loss to stop what's begun, I'm forced to seek assistance from the coven I've sworn never to join. I dread the encounter, but for William's sake, I put my family's hatred aside. Getting to spend more time with William is an added enticement.
WILLIAM
I'm mesmerized by Esme O'Dwyer from the moment I lay eyes on her. Despite our different stations in society, I want something more personal than any restorative tea she might offer. As a gentleman, I contain those baser needs and accept her assistance to ease the pain in my leg. When the alluring witch's touch bestows me with magic of my own, I want no part of it. But the coven's leaders insist magic never makes mistakes, and for this to have happened, I must be needed. I've never been one to shy away from duty, and being secluded for training with Esme is magical in more ways than one.
ESME
Trouble is coming to Windsor. The signs are all there. The race is on to train William as a witch before his power is needed, but our growing attraction is as undeniable as the battle that lies ahead.