Wonder upRising: Relational Intimacy Edition: Personal Guidebook (Paperback)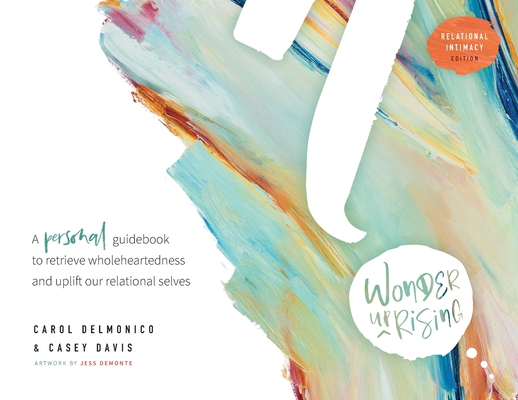 $29.95

Usually Ships in 1-5 Days
Description
---
WONDER UPRISING'S RELATIONAL INTIMACY PERSONAL GUIDEBOOK offers a creative process for those seeking deeper connection to a loved one. It can be used alone or with its companion, the Shared Guidebook, a place to come together with your chosen companion to deepen your relationship. This set of evocative, open-ended questions is supported by writing prompts that will get the you musing and reflecting on topics profound and foundational to our relationships, yet aren't often directly addressed. It is an endeavor that will bring you closer to yourself and strengthen your relationship with those you care deeply for.
You'll explore social, cultural and familial histories.
You'll discover imaginative, new ways of participating in your relationships.
You'll develop a deeper understanding of each other.
You'll embody greater empathy and restore your wholeheartedness.
You'll grow a more endearing love for the beauty and frailty of being
human and our attempts to be close to each other.
This is a journey of discovery. Designed for seekers, relationships geeks, people desiring more than the status quo, or anyone curious about the potential for deeper understanding and intimacy. This is not about perfection. It's a deep dive into seeing each other in fresh ways through sparkling new lenses.