Acting On Hope: World War II Black and Minority Veterans: Items From ACES Veterans Museum (Hardcover)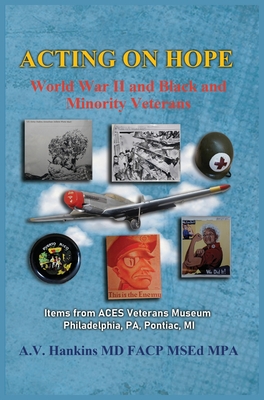 $29.00

Usually Ships in 1-5 Days
Description
---
The study of personal endurance, love of mankind, and personal grace can be reflected in the study of history.
World War II is important because as a major event it changed how people around the world lived. Women could come out the house and work in atypical jobs because of necessity. They proved both their skill and devotion. Blacks and other minorities had to face discrimination and fascism, but they did it with honor, self-sacrifice, and hard work.
World War II began an escalation of human rights.
ACES Museum was created not only to reflect the black veterans' role in World War II but to be one of the first places that would celebrate all minorities of World War II. Telling a comprehensive story of the men and women that fought for democracy at home and abroad. They believed in the concept that all men are created equal and that the United States America was special because the constitution had that premise. It just had to be expanded to truly include any race, sex, and creed. These people were acting on hope.