How to Day Trade Forex for a Living: A Beginner's Manual for Day Trading Currency - Proven Money-Making Strategies (Paperback)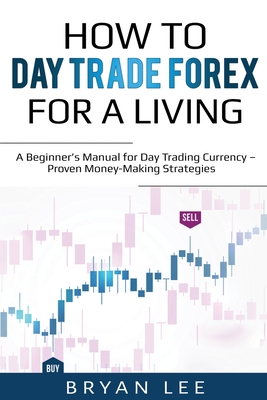 $15.00

Usually Ships in 1-5 Days
Description
---
Have you ever thought about becoming a FOREX trader?
Have you considered how you can make some good income on the FOREX market?
Perhaps you are not sure where to get started?
If you have thought about these questions, then you have come to the right place. In, "How to Day Trade Forex for a Living. A Beginner's Manual for Day Trading Currency - Proven Money-Making Strategies" you will find a plethora of information on the FOREX market and how you can use your skills and know-how to make some good returns in the FOREX market.
If you are serious about the possibility of becoming a FOREX trader, then this book is the one for you. Even if you have tried your hand at FOREX before and didn't succeed, this book will show you how you can learn the best practices as developed by seasoned FOREX investors.
So, you have nothing to lose but everything to gain.
FOREX has been a way in which ordinary folks have used their own skills to make the most of their opportunities. You don't need fancy equipment and an advanced degree in business. What you need is common sense and good old-fashioned elbow grease.
As far as the technical knowledge, that's all here.
Learn how you can become successful at FOREX trading while finding out about the pitfalls that you will encounter along the way. I don't know about you, but that sounds like a pretty fair game plan to me.
I hope to see you inside. I am sure that you will find the information laid out in this book to be easy to understand and accessible to anyone who is interested in learning more about the way FOREX can help you achieve your personal goals.