Manso y humilde: El corazón de Cristo para los pecadores y heridos (Paperback)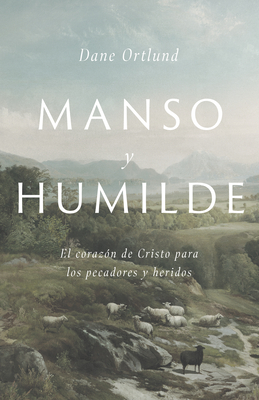 $14.99

Usually Ships in 1-5 Days
Description
---
Los cristianos conocen lo que Cristo Jesús ha hecho, pero, ¿quién es Él? ¿Cuál es Su corazón para Su pueblo, el cual va fatigado y vacilante en su jornada hacia el cielo? Jesús dijo que Él es «manso y humilde de corazón». Este libro refleja esas palabras, y revela una verdad central, aunque ignorada, sobre quién es Él para los pecadores y las personas que sufren hoy en día.

Christians know what Jesus Christ has done, but who is He? What is His deepest heart for His people, weary and faltering on their journey toward heaven? Jesus said He is "gentle and lowly in heart." This book reflects on these words, opening up a neglected yet central truth about who He is for sinners and sufferers today.
About the Author
---
Dane C. Ortlund (Doctorado de Wheaton College) se desempeña como pastor principal de Naperville Presbyterian Church en Naperville, Illinois. Es editor para la serie Conociendo la Biblia y la serie de Estudios cortos de Teología Bíblica. También es autor de varios libros, incluyendo Manso y humilde: El corazón de Cristo para pecadores y sufrientes. Dane vive con su esposa Stacey y sus cinco hijos en Naperville, Illinois.

Dane C. Ortlund (PhD, Wheaton College) serves as senior pastor of Naperville Presbyterian Church in Naperville, Illinois. He is an editor for the Knowing the Bible series and the Short Studies in Biblical Theology series, and is the author of several books, including Gentle and Lowly: The Heart of Christ for Sinners and Sufferers. Dane lives with his wife, Stacey, and their five children in Naperville, Illinois.