Founding Stones: A Novel of Cultural and Environmental Conflict (Generation of Secrets #3) (Paperback)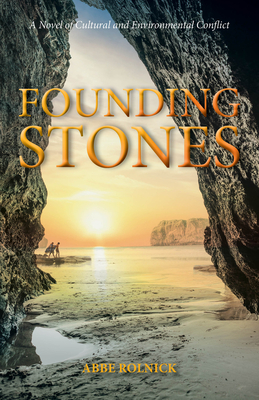 $17.99

Usually Ships in 1-5 Days
Other Books in Series
This is book number 3 in the Generation of Secrets series.
Description
---
"Founding Stones is a compassionate tale of our connection to the earth, our quest to move beyond our own history, and our inescapable connection to one another." - Alexandra D'Italia

Part coming of age, part political intrigue, and Founding Stones questions what it mean to be a citizen of the world.

Trouble simmers in a small Pacific Northwest town when generations of secrets collide. Hannah, the daughter of the largest berry farmer in the county, searches for her voice after her twin sister dies of cancer.

She jumps into the controversy around immigrant workers at the farm, and naively causes further problems. Her boyfriend, Luis, forced to live without his deported family, seeks his place within the American dream. His elderly friend, Joseph, an undocumented immigrant from Russia, emerges from seclusion to confront an old vendetta and protect his mushroom cure for cancer and his prototype of a light silk-titanium airplane wing from outside forces.

"Striking characters populate a remarkable tale blending mystery and suspense." -Kirkus Reviews



Read the entire Generations of Secrets series:

1. River of Angels, "an absorbing drama with extraordinary characters." (Kirkus)
2. Color of Lies, "a well-researched novel that highlights community."(Kirkus)
3. Founding Stones, "the author's pithy writing helps retain a discernable tension."(Kirkus)
About the Author
---
Abbe Rolnick grew up in the suburbs of Baltimore, Maryland. Her first major cultural jolt occurred at age 15 when her family moved to Miami Beach, Florida. To find perspective, she climbed the only non-palm tree at her condo complex and wrote what she observed. History came alive with her exposure to Cuban culture. After attending Boston University, she lived in Puerto Rico,where she owned a bookstore.

River of Angels flows from her experiences in Puerto Rico and is the first novel in her Generations of Secrets series. She continues with Color of Lies, bringing the reader to the Pacific Northwest where she presently resides. Here she blends stories from island life with characters in Skagit Valley. The third in the series, Founding Stones was recently published and continues with characters from her two previous novels. Her readers describe the series as "deep and meaningful," with "complex relationships" that "transport you to a different place" with "a plot worthy of the cedar-scented NW atmosphere."

Her recent experiences with her husband's cancer inspired Cocoon of Cancer: An Invitation to Love Deeply, a love story that shares intimate tips for caregivers and family. Tattle Tales: Essays and Stories Along the Way is a compilation of twenty years of writing. These two books show a "skill for writing that brings a cluster of sunshine through the dim of darkness," where "you can feel the author's presence."

An avid world traveler, Abbe can be found with her husband Jim in Africa, Southeast Asia, South America, Sri Lanka, the Middle East, and other exotic countries when they aren't at their home amid twenty acres in Skagit Valley, Washington, or visiting with her grown children and grandkids.

To learn more about her writings, Abbe's Notes and Abbe's Ruminations, visit her website, www.abberolnick.com. Abbe welcomes questions and requests for speaking engagements, and would love to hear from you.